Committee Jurisdiction: Primary jurisdictions are toxic substances and hazardous materials, hazardous waste regulation, drinking water regulation, and pesticides.
The Environmental Safety and Toxic Materials Committee is located in the Legislative Office Building, 1020 N Street, Room 171 and the phone number is (916) 319-3965.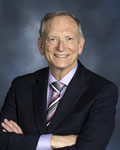 For organizations to be formally listed on policy hearing analysis, please contact the committee for letter criteria.
All letters received are kept for the record.
For information on how to submit a position letter please refer the 
Advocacy Quick Reference Guide

2021: Our Assembly Bill hearings will be held in Room 4202 on Wednesday, April 7th at 9:00am & on Wednesday, April 21st at 9:00am.
For a hearing occurring on a Tuesday or Wednesday, letters must be received in the portal by 5:00pm on the Tuesday prior to the hearing, if the party submitting the letter would like its support or opposition to be listed in the Committee Analysis. Therefore, the due date for letters for the April 7th hearing is 5:00pm on Tuesday, March 30th & the due date for letters for the April 21st hearing is 5:00pm on Tuesday, April 13th.
Important COVID-19 Information
The public will have the ability to participate in committee hearings by offering comment in the following ways:
The Capitol will be open for attendance of this hearing; however, due to guidance on physical distancing, seating for the hearings will be minimal for the press and public. In-person attendance is not recommended. All are encouraged to watch the hearings from their livestream on the Assembly's website at 

https://www.assembly.ca.gov/todaysevents

.
Written testimony before the hearing via the position letter portal. Please note that any written testimony submitted to the committee is considered public comment and may be read into the record or reprinted.