Committee Jurisdiction: Primary jurisdictions are toxic substances and hazardous materials, hazardous waste regulation, drinking water regulation, and pesticides.
The Environmental Safety and Toxic Materials Committee is located in the Legislative Office Building, 1020 N Street, Room 171 and the phone number is (916) 319-3965.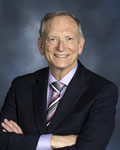 Support and Opposition Letter Deadline:  One week before hearing COB which is the Tuesday before hearing COB.
F
or organizations to be formally listed on policy hearing analysis, please contact the committee for letter criteria. 
All letters received are kept for the record.
For information on how to submit a position letter please see the directions below:
Advocacy Quick Reference Guide